Thundering Valley Ranch is located in the beautiful Skeena Valley surrounded by picturesque mountains of northwestern British Columbia.

 A little bit of history...

It all began with the purchase of 160 acres of undeveloped land in 2008, that set us on the adventurous path of building a home, a farm and raising Morgan horses. While both my husband and I grew up with horses, my love for the Morgan horse began when my parents purchased a 3 yr. old Morgan mare named Skeena Shelon Dawn in 1988. Shelon became my best friend and confidante all through my high school years while we both enjoyed many hours in the saddle.  I truly thank my parents for making it possible for me to grow up with her. Although now retired, she is still my trusted companion and friend.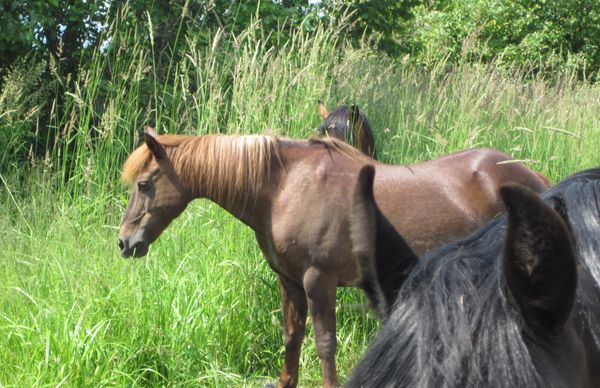 Because of Shelon, I decided a long time ago that no other breed of horse will do! Morgans are so versatile, they really can do it all! But I wouldn't be raising them if it weren't for the love and support of my husband, Vincent.  Thanks to him my dream is possible and happening!

Morgan Future...

Characteristics and qualities of the Morgan horse that we look for are a natural love of people, willing attitude, trainability, classic movement, beauty and of course Morgan type! We feel our Morgans possess all of these. Our foals are imprinted at birth and are handled daily. Our horses are exposed to all sorts of machinery and activity as they witness the further development of our farm.

Our Memberships...

We are members of the Canadian Morgan Horse Association, Cornerstone Morgan Horse Inc.